Ant Control
Free Ant Inspection. Prompt Service.*
---
Call us today to schedule a free, zero obligation inspection and estimate. Need [service case="lower"] control service? We can do that too![ifMoneyBackGuarantee value="on"] 100% satisfaction, or your money back.[/ifMoneyBackGuarantee]

$50 Off

Get $50 OFF Annual Ant Control Service With This Internet-Only Offer




is the top choice for pest control & extermination. We have over [yearsInService] years experience, and have helped over [homeCount] homeowners and businesses with [service case="lower"] [ifWildlife]control & removal[/ifWildlife][ifNotWildlife]extermination and other pest control[/ifNotWildlife]. Read on to learn why we are the preferred choice for pest control in , then pick up the phone and call us for prompt help with your pest problems.




Why Call
---
Free Inspection & Estimate

[metaTime service="true"]

[yearsInService] Years Experience

Results 100% Guaranteed

Locally Owned & Operated

Fully Trained, Licensed, & Insured Technicians
Ant Treatment
---
How To Identify An Ant Infestation
Appearance – Ants vary in size and color depending on the species. All ants have three distinct body parts (head, abdomen, and thorax), as well as two antennae and 6 legs.

Behavior – Ant infestations are hard to miss, with hundreds of little ants sprawling all over your sidewalk, yard or even inside your home. Most times, ant infestations also include mounds of anthills or obvious ant colonies within cracks in the sidewalk or near a window or door in your home. The bases of trees provide great shelter for ant colonies, as well as under rocks, boards, and cement walkways.

While most ants pose no serious physical harm to people on your property, they can cause havoc to your plants, property, and home by existing and being in such mass quantities. Ants are not picky with their food which can range from plant nectar in your yard to food crumbs left on your floors and in your cabinets.

This is why calling us for ant control would be the next step. We will be able to provide ant extermination to the area of your property where the ant colony is located and trace where the ants are coming from once they have entered your home, effectively eliminating the problem.
Why You Might Have Ants
You may have an ant infestation for a multitude of reasons. If you have a lot of sidewalks with cracks near your home, ants may simply have wandered off from their newly acclaimed sidewalk colony and expanded territory into your yard. If you have a property with lots of loose dirt or sand, ants like to formulate colonies there due to the soil being easy to transport for colony formation.

Ants that come inside may have sniffed out something in your home such as an open box of cereal or some spilled sugar in a cabinet. An ant exterminator can determine your ants are coming from and where they are headed. We can perform effective ant control and keep the infestation from taking over your property and home.
Reasons To Treat Your Ant Problem Immediately
Ants enjoy traveling in packs of hundreds or thousands. If you see one or two ants, most likely there are a hundreds more waiting to take over your yard or home. Their excavating for ant colonies can make your yard look messy. Ants that have entered your food cabinets can cause costly damage to your groceries.

Also, ant problems are less likely to go away on their own without interior and exterior ant treatment.

Ensuring all food products are safely sealed and sealing up cracks in your home are first steps you can take to discourage further ant problems. Calling our professional ant extermination team can ensure that successful ant control takes place and that your home and property are ant free.





What to expect from our treatment
---
Target the Source

First we identify and target the source of your ant problem with our custom treatment.

Inside Treatment

We then treat unfinished basements, garages, crawl spaces, trash areas, attics; wherever there is the possibility for a pest to enter your home or make residence, we will create a barrier to protect you. We deploy a variety of techniques depending on what works best for your situation.

Outside Treatment

We create a protective barrier around your home. We then treat windows and doors, as well as under siding, to keep the pests out.
We exterminate ants inThree Steps!
---
1Inspect

We conduct a free, zero obligation home inspection. We will identify the source of your ant problem.

2Plan

We put together a plan that best fits your home in order to eliminate and protect against ants.

3Exterminate

We eliminate your ant problem. Then, our environmental management prevents them from returning inside your home.

Our Guarantee
---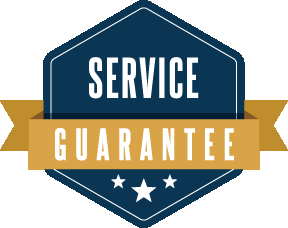 guarantees its treatment plan. If for whatever reason you have any new ant problems or other covered pests, we will treat at your convenience and at no additional cost to you.

The barriers we put in place to protect your home and family against pests will naturally break down over time. This is why over the course of the year we will regularly reapply treatments as well as re-inspect for new conditions, avenues and sources of pests to ensure your home is protected. For more details on our treatment schedule read our Home Protection Plan page.

Your home is your largest investment.
Let protect it against pests!
COUPON $50 Off
Get COUPON $50 OFF Annual Ant Control Service With This Internet-Only Offer