Carpenter Bee Control
Free Carpenter Bee Inspection. Prompt Service.*
---
Call us today to schedule a free, zero obligation inspection and estimate. Need [service case="lower"] control service? We can do that too![ifMoneyBackGuarantee value="on"] 100% satisfaction, or your money back.[/ifMoneyBackGuarantee]

$50 Off

Get $50 OFF Annual Carpenter Bee Control Service With This Internet-Only Offer




is the top choice for pest control & extermination. We have over [yearsInService] years experience, and have helped over [homeCount] homeowners and businesses with [service case="lower"] [ifWildlife]control & removal[/ifWildlife][ifNotWildlife]extermination and other pest control[/ifNotWildlife]. Read on to learn why we are the preferred choice for pest control in , then pick up the phone and call us for prompt help with your pest problems.




Why Call
---
Free Inspection & Estimate

[metaTime service="true"]

[yearsInService] Years Experience

Results 100% Guaranteed

Locally Owned & Operated

Fully Trained, Licensed, & Insured Technicians
Carpenter Bee Treatment
---
How To Identify A Carpenter Bee Infestation
Appearance – Carpenter bees are large bees just under an inch in length. They are often confused with bumble bees due to their size and hairy upper bodies. The carpenter bee has a black, shiny lower body, unlike a bumble bee which has a hairy bottom.

Behavior – Carpenter bees hollow out wood to form their new homes, often in eaves, window sills, or wood siding of your home. But, it's not uncommon for carpenter bees to use pre-existing tunnels rather than create new ones. Often damage occurs above the first level of your residence in the form of perfectly shaped holes in the siding. Carpenter bees do not eat wood and will leave wood bits and dust behind as a sign of their current residence in your walls where they seek shelter and have their young. Male carpenter bees will not sting but are known to aggressively "dive bomb" perceived threats to the nest.
Why You Might Have Carpenter Bees
Carpenter bees seek out dry wood to live in. The wood of house siding, door trim, and window sills are good homes, as well as many other worn or unpainted wooden surfaces. carpenter bees set their sights high, so if you live near or own a home that has multiple stories, carpenter bees will most likely burrow on the second floor – for their own safety.
Reasons To Treat Your Carpenter Bee Problem Immediately
Carpenter bee activity tends to be a nuisance and a threat to your residence. Too many carpenter bees burrowing at once can cause costly structural and aesthetic damage to the side of your home. Woodpeckers will often peck into house siding seeking carpenter bee larvae for food. While they do not sting, male carpenter bees are territorial. Female carpenter bees can sting if provoked and can be a danger to your family and pets.

Call us today for carpenter bee control, so you and your family can rest assured your home will be safe.





What to expect from our treatment
---
Target the Source

First we identify and target the source of your carpenter bee problem with our custom treatment.

Inside Treatment

We then treat unfinished basements, garages, crawl spaces, trash areas, attics; wherever there is the possibility for a pest to enter your home or make residence, we will create a barrier to protect you. We deploy a variety of techniques depending on what works best for your situation.

Outside Treatment

We create a protective barrier around your home. We then treat windows and doors, as well as under siding, to keep the pests out.
We exterminate carpenter bees inThree Steps!
---
1Inspect

We conduct a free, zero obligation home inspection. We will identify the source of your carpenter bee problem.

2Plan

We put together a plan that best fits your home in order to eliminate and protect against carpenter bees.

3Exterminate

We eliminate your carpenter bee problem. Then, our environmental management prevents them from returning inside your home.

Our Guarantee
---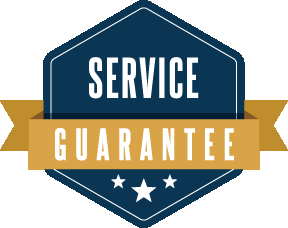 guarantees its treatment plan. If for whatever reason you have any new carpenter bee problems or other covered pests, we will treat at your convenience and at no additional cost to you.

The barriers we put in place to protect your home and family against pests will naturally break down over time. This is why over the course of the year we will regularly reapply treatments as well as re-inspect for new conditions, avenues and sources of pests to ensure your home is protected. For more details on our treatment schedule read our Home Protection Plan page.

Your home is your largest investment.
Let protect it against pests!
COUPON $50 Off
Get COUPON $50 OFF Annual Carpenter Bee Control Service With This Internet-Only Offer