Mosquito Control
Free Mosquito Inspection. Prompt Service.*
---
Call us today to schedule a free, zero obligation inspection and estimate. Need [service case="lower"] control service? We can do that too![ifMoneyBackGuarantee value="on"] 100% satisfaction, or your money back.[/ifMoneyBackGuarantee]

$50 Off

Get $50 OFF Annual Mosquito Control Service With This Internet-Only Offer




is the top choice for pest control & extermination. We have over [yearsInService] years experience, and have helped over [homeCount] homeowners and businesses with [service case="lower"] [ifWildlife]control & removal[/ifWildlife][ifNotWildlife]extermination and other pest control[/ifNotWildlife]. Read on to learn why we are the preferred choice for pest control in , then pick up the phone and call us for prompt help with your pest problems.




Why Call
---
Free Inspection & Estimate

[metaTime service="true"]

[yearsInService] Years Experience

Results 100% Guaranteed

Locally Owned & Operated

Fully Trained, Licensed, & Insured Technicians
Mosquito Treatment
---
How To Identify A Mosquito Infestation
Appearance – Mosquitoes are small distinctive flies. They typically have thin bodies, reaching anywhere from 3 to 9 mm in length. They are well known for their long, sucking mouth part (proboscis) to drink blood with.

Behavior – Mosquito problems tend to occur near water because mosquitoes and their eggs thrive in these locations. Mosquitoes populations increase during the summer months when the weather is at its most damp and humid. They tend to swarm in areas where the water is stagnant, which is a perfect breeding ground for mosquito larvae. Only female mosquitoes bite-as the blood allows them the energy to produce eggs. Mosquitoes are most active in the early evening or at dawn when it is coolest and air motion is the calmest.
Why You Might Have Mosquitoes
Mosquito problems can be caused by where you live or issues on your property. If you live near any stagnant water, you may be susceptible to a mosquito infestation. Stagnant water tends to produce more mosquitoes, so living near a pond or field of water-collecting containers such as tires increases the likelihood of mosquito problems. Having rainwater collectors, open containers, or even divots in your property where puddles accumulate, can become mosquito breeding grounds. It should be noted that even without standing water, mosquitoes may fly over to visit your property from neighboring properties.
Reasons To Treat Your Mosquito Problem Immediately
Mosquitoes are known carriers of diseases such as West Nile Virus, Zika, and other forms of encephalitis – which have been detected in the United States. Beyond these diseases, mosquito bites are simply an itchy nuisance no one wants to deal with.

If you start seeing too many mosquitoes, you should give us a call. Mosquitoes reproduce rapidly, and more mosquitoes will only increase the likelihood of you or a loved one getting bit or sick from the bite. Treating the property and finding hot spots for mosquitoes to treat is key to keeping a mosquito problem under control. technicians will locate and treat nearby larval breeding areas with effective larvicides.





What to expect from our treatment
---
Target the Source

First we identify and target the source of your mosquito problem with our custom treatment.

Inside Treatment

We then treat unfinished basements, garages, crawl spaces, trash areas, attics; wherever there is the possibility for a pest to enter your home or make residence, we will create a barrier to protect you. We deploy a variety of techniques depending on what works best for your situation.

Outside Treatment

We create a protective barrier around your home. We then treat windows and doors, as well as under siding, to keep the pests out.
We exterminate mosquitoes inThree Steps!
---
1Inspect

We conduct a free, zero obligation home inspection. We will identify the source of your mosquito problem.

2Plan

We put together a plan that best fits your home in order to eliminate and protect against mosquitos.

3Exterminate

We eliminate your mosquito problem. Then, our environmental management prevents them from returning inside your home.

Our Guarantee
---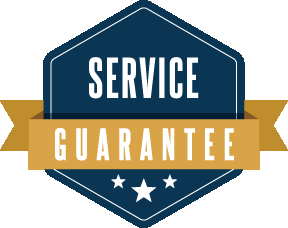 guarantees its treatment plan. If for whatever reason you have any new mosquito problems or other covered pests, we will treat at your convenience and at no additional cost to you.

The barriers we put in place to protect your home and family against pests will naturally break down over time. This is why over the course of the year we will regularly reapply treatments as well as re-inspect for new conditions, avenues and sources of pests to ensure your home is protected. For more details on our treatment schedule read our Home Protection Plan page.

Your home is your largest investment.
Let protect it against pests!
COUPON $50 Off
Get COUPON $50 OFF Annual Mosquito Control Service With This Internet-Only Offer