Opossum Control
Free Opossum Inspection. Prompt Service.*
---
Call us today to schedule a free, zero obligation inspection and estimate. Need [service case="lower"] control service? We can do that too![ifMoneyBackGuarantee value="on"] 100% satisfaction, or your money back.[/ifMoneyBackGuarantee]

$50 Off

Get $50 OFF Annual Opossum Control Service With This Internet-Only Offer




is the top choice for pest control & extermination. We have over [yearsInService] years experience, and have helped over [homeCount] homeowners and businesses with [service case="lower"] [ifWildlife]control & removal[/ifWildlife][ifNotWildlife]extermination and other pest control[/ifNotWildlife]. Read on to learn why we are the preferred choice for pest control in , then pick up the phone and call us for prompt help with your pest problems.




Why Call
---
Free Inspection & Estimate

[metaTime service="true"]

[yearsInService] Years Experience

Results 100% Guaranteed

Locally Owned & Operated

Fully Trained, Licensed, & Insured Technicians
Opossum Treatment
---
How To Identify An Opossum Problem
Appearance – Opossums are typically about 2 – 3 feet long from nose to tail tip, weighing anywhere from 4- 15 pounds (about the size of a large house cat). Opossums have gray bodies and white faces, with pointed snouts. They have long, hairless tails that are used to wrap around tree branches.

Behavior – opossums are marsupials that thrive in both wooded and suburban areas. They will eat almost anything, adding to their ability to flourish and reproduce in suburban areas successfully. There is a reason why these creatures have been around since the time of the dinosaurs.

Roadkill, grass, fruit, garbage, insects, birds and snakes are just a few items that comprise their diet. As a survival mechanism, they often play dead by curling up on their backs. They're also well known for baring their teeth and hissing. This behavior is often mistaken for rabies. Opossum sightings will most likely occur at night since they are nocturnal animals.

You may not see an opossum right away and may instead find your garbage can tipped over and eaten, or find birds or snakes dead in your yard. If you are outside at night, you might see one scurry away after finding a meal. These are both ways to identify if you have an opossum problem on your property.
Why You Might Have Opossums
Since opossums do not discriminate when it comes to diet, there are a few things that homeowners can do to discourage opossums from frequenting your property.

Most importantly, do not leave trash outside your home, especially at night, and always make sure your trash bins are completely closed up. If you have fruit trees on your property or a garden, your property may be more likely to be targeted by these creatures.
Reasons To Treat Your Opossum Problem Immediately
Opossums can be great assets to any property as they are the only species that feeds on ticks, but cannot contract any tick-related diseases. Other than this small fact, having opossums on your property can be a nuisance, and they need to be moved promptly.

Although it is a common misconception that opossums spread rabies, they are actually less likely to spread this disease than other animals such as raccoons and household pets.

However, more commonly, opossums in are notorious for spreading fleas. Fleas are a major problem, and an infestation can break out very quickly. Because opossums will bite and claw if they feel threatened, it is important that property owners do not take removal into their own hands.

A professional wildlife removal technician is trained in humanely and efficiently handling opossum removal.





What to expect from our treatment
---
Target the Source

First we identify and target the source of your opossum problem with our custom treatment.

Inside Treatment

We then treat unfinished basements, garages, crawl spaces, trash areas, attics; wherever there is the possibility for a pest to enter your home or make residence, we will create a barrier to protect you. We deploy a variety of techniques depending on what works best for your situation.

Outside Treatment

We create a protective barrier around your home. We then treat windows and doors, as well as under siding, to keep the pests out.
We exterminate opossums inThree Steps!
---
1Inspect

We conduct a free, zero obligation home inspection. We will identify the source of your opossum problem.

2Plan

We put together a plan that best fits your home in order to eliminate and protect against opossums.

3Exterminate

We eliminate your opossum problem. Then, our environmental management prevents them from returning inside your home.

Our Guarantee
---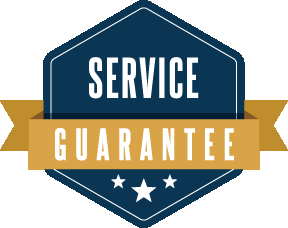 guarantees its treatment plan. If for whatever reason you have any new opossum problems or other covered pests, we will treat at your convenience and at no additional cost to you.

The barriers we put in place to protect your home and family against pests will naturally break down over time. This is why over the course of the year we will regularly reapply treatments as well as re-inspect for new conditions, avenues and sources of pests to ensure your home is protected. For more details on our treatment schedule read our Home Protection Plan page.

Your home is your largest investment.
Let protect it against pests!
COUPON $50 Off
Get COUPON $50 OFF Annual Opossum Control Service With This Internet-Only Offer