Rat Control
Free Rat Inspection. Prompt Service.*
---
Call us today to schedule a free, zero obligation inspection and estimate. Need [service case="lower"] control service? We can do that too![ifMoneyBackGuarantee value="on"] 100% satisfaction, or your money back.[/ifMoneyBackGuarantee]

$50 Off

Get $50 OFF Annual Rat Control Service With This Internet-Only Offer




is the top choice for pest control & extermination. We have over [yearsInService] years experience, and have helped over [homeCount] homeowners and businesses with [service case="lower"] [ifWildlife]control & removal[/ifWildlife][ifNotWildlife]extermination and other pest control[/ifNotWildlife]. Read on to learn why we are the preferred choice for pest control in , then pick up the phone and call us for prompt help with your pest problems.




Why Call
---
Free Inspection & Estimate

[metaTime service="true"]

[yearsInService] Years Experience

Results 100% Guaranteed

Locally Owned & Operated

Fully Trained, Licensed, & Insured Technicians
Rat Treatment
---
How To Identify A Rat Infestation
Appearance – Rats have red eyes, and black or white fur. They are typically 6-10 inches long (depending on the type) with a hairless tail. Brown rats (also known as Norway rats) are slightly larger than roof rats, with a thicker body, smaller eyes, and a shorter snout than their black rat cousins.

Behavior – Rats tend to be bigger than mice and other rodents, and are often found in basements, garages, near garbage disposals and occasionally scurrying inside your home. They are nocturnal. Any holes or gaps in your home can be an entrance for rats, as they can fit into holes as small as half an inch. Rat droppings are pellet-like in appearance, dark colored, and about ¼ inch long.
Why You Might Have Rats
Rats, like any other species, need a place to live and breed. Homes, garages, and apartments provide the perfect location for rats to keep safe and be able to eat, sleep and reproduce without disruption.

Holes in your foundation or walls that lead from a basement or outside are an opportunistic entrance for rats to find their new accommodations within your residence. Being able to fit in ½ inch or less spaces gives rats a leg up in entering your home, even if you have tried to fill in obvious holes and gaps in your walls and foundation.

Having rats does not mean you live in unhealthy conditions, but having food sources accessible could entice a rat to enter and begin living in your home. Professional rat control is recommended before one rat turns into a full blown rat infestation.
Reasons To Treat Your Rat Problem Immediately
Rats tend to scrounge through garbage for food, and this causes them to be carriers of many different bacteria and diseases. They are also known for being carriers of fleas and ticks due to the conditions they tend to live in. Flea bites from rats can cause extreme allergic reactions and ticks can carry Lymes disease.

Beyond topical threats, the bacteria carried on rats can cause leptospirosis, which can affect the liver and kidneys, and salmonellosis, which produces cramping and diarrhea. Their droppings can also harbor a bad virus called hantavirus.

Rat infestations can cause you and your family to become very sick if left untreated.





What to expect from our treatment
---
Target the Source

First we identify and target the source of your rat problem with our custom treatment.

Inside Treatment

We then treat unfinished basements, garages, crawl spaces, trash areas, attics; wherever there is the possibility for a pest to enter your home or make residence, we will create a barrier to protect you. We deploy a variety of techniques depending on what works best for your situation.

Outside Treatment

We create a protective barrier around your home. We then treat windows and doors, as well as under siding, to keep the pests out.
We exterminate rats inThree Steps!
---
1Inspect

We conduct a free, zero obligation home inspection. We will identify the source of your rat problem.

2Plan

We put together a plan that best fits your home in order to eliminate and protect against rats.

3Exterminate

We eliminate your rat problem. Then, our environmental management prevents them from returning inside your home.

Our Guarantee
---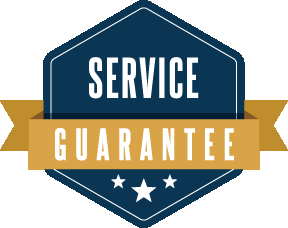 guarantees its treatment plan. If for whatever reason you have any new rat problems or other covered pests, we will treat at your convenience and at no additional cost to you.

The barriers we put in place to protect your home and family against pests will naturally break down over time. This is why over the course of the year we will regularly reapply treatments as well as re-inspect for new conditions, avenues and sources of pests to ensure your home is protected. For more details on our treatment schedule read our Home Protection Plan page.

Your home is your largest investment.
Let protect it against pests!
COUPON $50 Off
Get COUPON $50 OFF Annual Rat Control Service With This Internet-Only Offer