Scorpion Control
Free Scorpion Inspection. Prompt Service.*
---
Call us today to schedule a free, zero obligation inspection and estimate. Need [service case="lower"] control service? We can do that too![ifMoneyBackGuarantee value="on"] 100% satisfaction, or your money back.[/ifMoneyBackGuarantee]

$50 Off

Get $50 OFF Annual Scorpion Control Service With This Internet-Only Offer




is the top choice for pest control & extermination. We have over [yearsInService] years experience, and have helped over [homeCount] homeowners and businesses with [service case="lower"] [ifWildlife]control & removal[/ifWildlife][ifNotWildlife]extermination and other pest control[/ifNotWildlife]. Read on to learn why we are the preferred choice for pest control in , then pick up the phone and call us for prompt help with your pest problems.




Why Call
---
Free Inspection & Estimate

[metaTime service="true"]

[yearsInService] Years Experience

Results 100% Guaranteed

Locally Owned & Operated

Fully Trained, Licensed, & Insured Technicians
Scorpion Treatment
---
How To Identify A Scorpion Infestation
Appearance – Scorpions possess a pair of strong pincers, four pairs of legs, and an elongated, segmented tail with a larger tip. They can range from 1 to 7 inches. Scorpions are uniquely shaped; if you have seen one, there is little chance to have mistaken it with another pest.

Behavior – Scorpions are nocturnal, predatory arachnids that locate their prey primarily by sensing vibrations. They prefer warm, dry climates. While many hide under rocks or seek shade most of the day, you may see one walking around in your yard near rocks. Even worse, some may try to beat the heat by coming inside. Scorpions have been known to hide in shoes and clothing which can be a painful experience for you or your family members.
Why You Might Have Scorpions
In , Scorpions usually nest outside and will enter your home in search of food and water. Scorpions commonly make their way into buildings through gaps under doors, windows, and in the foundation. It is also common for them to hitch a ride inside your home by jumping onto firewood, plants, patio furniture, and boxes.

Once they are inside your home, scorpions usually stick to a few favorite areas. Basements, crawl spaces, and garages are popular choices.

Getting rid of any piles of debris, boxes, firewood heaps or dense vegetation around your home can help prevent a scorpion infestation. Check that windows are sealed and closed tightly, and caulk any cracks in your walls or baseboards. Make sure to keep floors, corners, closets and crawl spaces dry and leak-free.
Reasons To Treat Your Scorpion Problem Immediately
Any scorpion sting, including those from scorpions living in , can be dangerous to any person or pet that is allergic to insect stings. Even if the victim of a sting is not allergic, a sting is still highly painful, and a doctor should always attend to all Scorpion stings.

Scorpions are not known to breed quickly, but leaving any potential scorpion infestation can lead to an increase in population in or around your home. This increase will also increase the chances of coming into contact with a scorpion with potentially painful results. Calling us to perform scorpion control can ensure your family is safe from harm.





What to expect from our treatment
---
Target the Source

First we identify and target the source of your scorpion problem with our custom treatment.

Inside Treatment

We then treat unfinished basements, garages, crawl spaces, trash areas, attics; wherever there is the possibility for a pest to enter your home or make residence, we will create a barrier to protect you. We deploy a variety of techniques depending on what works best for your situation.

Outside Treatment

We create a protective barrier around your home. We then treat windows and doors, as well as under siding, to keep the pests out.
We exterminate scorpions inThree Steps!
---
1Inspect

We conduct a free, zero obligation home inspection. We will identify the source of your scorpion problem.

2Plan

We put together a plan that best fits your home in order to eliminate and protect against scorpions.

3Exterminate

We eliminate your scorpion problem. Then, our environmental management prevents them from returning inside your home.

Our Guarantee
---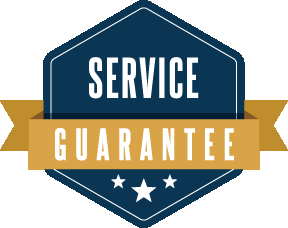 guarantees its treatment plan. If for whatever reason you have any new scorpion problems or other covered pests, we will treat at your convenience and at no additional cost to you.

The barriers we put in place to protect your home and family against pests will naturally break down over time. This is why over the course of the year we will regularly reapply treatments as well as re-inspect for new conditions, avenues and sources of pests to ensure your home is protected. For more details on our treatment schedule read our Home Protection Plan page.

Your home is your largest investment.
Let protect it against pests!
COUPON $50 Off
Get COUPON $50 OFF Annual Scorpion Control Service With This Internet-Only Offer