Silverfish Control
Free Silverfish Inspection. Prompt Service.*
---
Call us today to schedule a free, zero obligation inspection and estimate. Need [service case="lower"] control service? We can do that too![ifMoneyBackGuarantee value="on"] 100% satisfaction, or your money back.[/ifMoneyBackGuarantee]

$50 Off

Get $50 OFF Annual Silverfish Control Service With This Internet-Only Offer




is the top choice for pest control & extermination. We have over [yearsInService] years experience, and have helped over [homeCount] homeowners and businesses with [service case="lower"] [ifWildlife]control & removal[/ifWildlife][ifNotWildlife]extermination and other pest control[/ifNotWildlife]. Read on to learn why we are the preferred choice for pest control in , then pick up the phone and call us for prompt help with your pest problems.




Why Call
---
Free Inspection & Estimate

[metaTime service="true"]

[yearsInService] Years Experience

Results 100% Guaranteed

Locally Owned & Operated

Fully Trained, Licensed, & Insured Technicians
Silverfish Treatment
---
How To Identify A Silverfish Infestation
Appearance – Ranging from white to brown-gray (or sometimes bluish) in color, and measuring around an inch in length, these insects' bodies squirm when they move. This movement, along with their fish-like scales, most likely contribute to their name "silverfish.".

Behavior – You will find silverfish hiding in dark areas of your house around paper or clothing sources such as a bathroom or laundry room. Although silverfish do not bite, they have incredibly destructive feeding habits, and commonly destroy clothing, wallpaper, and papers – especially in damp, dark areas.
Why You Might Have Silverfish
Although silverfish in are resilient and can survive almost anywhere, they prefer high humidity, which is why they congregate to kitchens and bathrooms.

During the warmer months of the year they can eat glues and papers of insulation materials in the attic and wall voids. Lacking a dehumidifier for basements of other rooms prone to humidity might draw silverfish in, especially if they have easy access to old books, papers in cardboard boxes or linen they can feed upon within your home."

Since they also like a variety of food sources like sugars, proteins, and starches, it's wise to avoid leaving food out.
Reasons To Treat Your Silverfish Problem Immediately
Because they are nocturnal and often go unnoticed for a while, silverfish control in is tough. silverfish infestations can also quickly spiral out of hand because of their tendency to reproduce quickly. Having too many silverfish in your home puts your walls, linen and other pieces of property at risk, which can become costly.

Once an adult, female silverfish can produce up to twenty eggs every day for the duration of her life, which can last well over a year. Eggs are frequently laid in protected areas, such as crevices, cracks and under carpeting or rugs.

Once silverfish in find a space with ideal living conditions, their population will increase rapidly, so it is vital that you address the problem as soon as possible.

Silverfish extermination should be handled by a professional pest control technician. It is best if local professional silverfish exterminators are called to address the infestation since they are the most familiar with the silverfish that reside in our area.





What to expect from our treatment
---
Target the Source

First we identify and target the source of your silverfish problem with our custom treatment.

Inside Treatment

We then treat unfinished basements, garages, crawl spaces, trash areas, attics; wherever there is the possibility for a pest to enter your home or make residence, we will create a barrier to protect you. We deploy a variety of techniques depending on what works best for your situation.

Outside Treatment

We create a protective barrier around your home. We then treat windows and doors, as well as under siding, to keep the pests out.
We exterminate silverfishs inThree Steps!
---
1Inspect

We conduct a free, zero obligation home inspection. We will identify the source of your silverfish problem.

2Plan

We put together a plan that best fits your home in order to eliminate and protect against silverfishs.

3Exterminate

We eliminate your silverfish problem. Then, our environmental management prevents them from returning inside your home.

Our Guarantee
---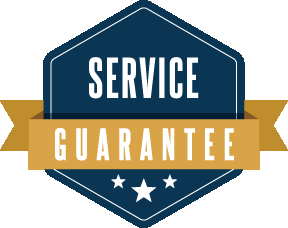 guarantees its treatment plan. If for whatever reason you have any new silverfish problems or other covered pests, we will treat at your convenience and at no additional cost to you.

The barriers we put in place to protect your home and family against pests will naturally break down over time. This is why over the course of the year we will regularly reapply treatments as well as re-inspect for new conditions, avenues and sources of pests to ensure your home is protected. For more details on our treatment schedule read our Home Protection Plan page.

Your home is your largest investment.
Let protect it against pests!
COUPON $50 Off
Get COUPON $50 OFF Annual Silverfish Control Service With This Internet-Only Offer