Spider Control
Free Spider Inspection. Prompt Service.*
---
Call us today to schedule a free, zero obligation inspection and estimate. Need [service case="lower"] control service? We can do that too![ifMoneyBackGuarantee value="on"] 100% satisfaction, or your money back.[/ifMoneyBackGuarantee]

$50 Off

Get $50 OFF Annual Spider Control Service With This Internet-Only Offer




is the top choice for pest control & extermination. We have over [yearsInService] years experience, and have helped over [homeCount] homeowners and businesses with [service case="lower"] [ifWildlife]control & removal[/ifWildlife][ifNotWildlife]extermination and other pest control[/ifNotWildlife]. Read on to learn why we are the preferred choice for pest control in , then pick up the phone and call us for prompt help with your pest problems.




Why Call
---
Free Inspection & Estimate

[metaTime service="true"]

[yearsInService] Years Experience

Results 100% Guaranteed

Locally Owned & Operated

Fully Trained, Licensed, & Insured Technicians
Spider Treatment
---
How To Identify A Spider Infestation
Appearance – Common house spiders in range between 5-8 mm in length, and are usually brown or gray with stripes along their bodies. These arachnids possess several common attributes including their eight legs and two distinct body regions, instead of three like an insect has. These regions are called the cephalothorax – which contains the eyes, mouthparts, and legs, and the abdomen.

Behavior – Spiders are known for their unusual reproductive behaviors; the female house spider can lay as many as 250 eggs into a sac of silk. During their lifetime, they can produce more than 4,000 eggs. If you see spiders in your house, cobwebs or have gotten bitten, you probably have an infestation. Spiders usually only bite when they feel threatened; however, if they become pressed on by a human for any reason they may bite.
Why You Might Have Spiders
Although some spiders in like moisture and congregate toward bathrooms, basements, crawl spaces and other damp parts of buildings, others prefer dry, warm areas such as subfloor air vents, and upper corners of rooms and attics.

If your home has many entry points or you have some cracks or openings in walls or by doors, you may be inviting spiders into your home. If there are any rooms or places that do not get traveled through much, then those areas may be where spiders will congregate to stay safe so they can make their webs in peace.

Make sure common entry points, like windows and doors, are all sealed correctly and that cracks within wall foundations are caulked. Screens can help with prevention.
Reasons To Treat Your Spider Problem Immediately
Unfortunately, if you have spiders in your home or business, there is a significant chance that you have other insects. Since spiders feed on insects, this is often an indication that there is a larger pest problem that will also need to be addressed.

While bites are rare, they can cause allergic reactions in some people. In extremely rare cases, bites from certain species of spiders can be fatal. Spiders will not bite unless provoked, but you may inadvertently provoke a spider in your sleep if they have decided to hang out on your bed which could prompt a bite.

Additionally, spiders spin unattractive webs that make your home or business appear dirty. spider infestations should be treated by a professional pest control technician.

To ensure effective spider control, spider control professionals should be brought in to stop the reproduction cycle by removing all webs and egg sacs. We can also effectively eliminate the other insects in your home that the spiders may be feeding on.





What to expect from our treatment
---
Target the Source

First we identify and target the source of your spider problem with our custom treatment.

Inside Treatment

We then treat unfinished basements, garages, crawl spaces, trash areas, attics; wherever there is the possibility for a pest to enter your home or make residence, we will create a barrier to protect you. We deploy a variety of techniques depending on what works best for your situation.

Outside Treatment

We create a protective barrier around your home. We then treat windows and doors, as well as under siding, to keep the pests out.
We exterminate spiders inThree Steps!
---
1Inspect

We conduct a free, zero obligation home inspection. We will identify the source of your spider problem.

2Plan

We put together a plan that best fits your home in order to eliminate and protect against spiders.

3Exterminate

We eliminate your spider problem. Then, our environmental management prevents them from returning inside your home.

Our Guarantee
---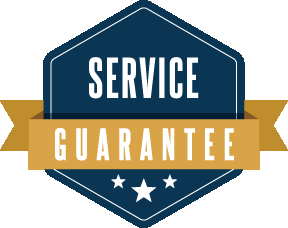 guarantees its treatment plan. If for whatever reason you have any new spider problems or other covered pests, we will treat at your convenience and at no additional cost to you.

The barriers we put in place to protect your home and family against pests will naturally break down over time. This is why over the course of the year we will regularly reapply treatments as well as re-inspect for new conditions, avenues and sources of pests to ensure your home is protected. For more details on our treatment schedule read our Home Protection Plan page.

Your home is your largest investment.
Let protect it against pests!
COUPON $50 Off
Get COUPON $50 OFF Annual Spider Control Service With This Internet-Only Offer